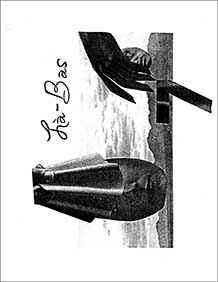 Price: U.S. $0.00*
Là-Bas: A newsletter of experimental poetry and poetics (1976-78)
Là-Bas 07
[Digital edition]
Green Integer Series No.: na
ISBN: na, Pages: 64


*You can purchase online using U.S., Australian or Canadian Dollars, Euros, Pounds Sterling or Japanese Yen

This book is available as a FREE DOWNLOAD.
However, we encourage you to DONATE.
POETRY: I. Argüelles, Charles Bernstein, William Claire, Michael Davidson, Ray DiPalma, P. Inman, Michael O'Brien, Nat Scammacca (trans. by Jack Hirschman), John Ross, Benjamin Sloan, Rosmarie Waldrop. COMMENT: Letters by Tom Ahern, Lou Horvath, Donald Quatrale, Jack Kimball. COMMENTARY: Douglas Messerli.
Green Integer is publishing several new, older, and out-of-stock Sun & Moon, Green Integer, and other archived titles on line. Most of these will appear for free. Some will be priced at affordably low prices for our "on net" customers. Ordering through PayPal, customers will be provided with a PDF link within 24 hours of payment so that they can either read the books on the computer or download them to print to other media.
Donations for this service are welcome.